Alex Nguyen-Vo "Colonial Beach"
May 12 through June 4, 2017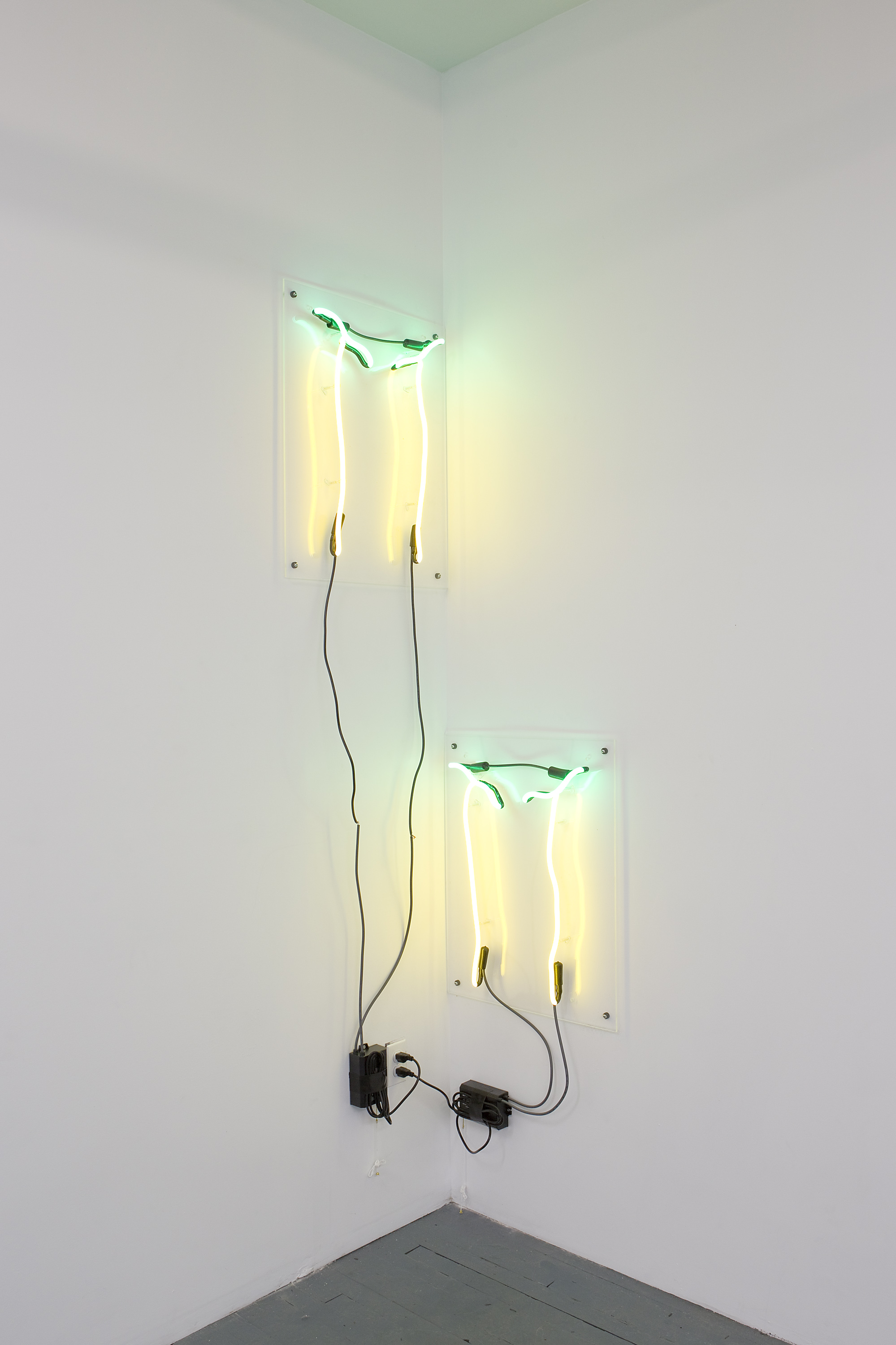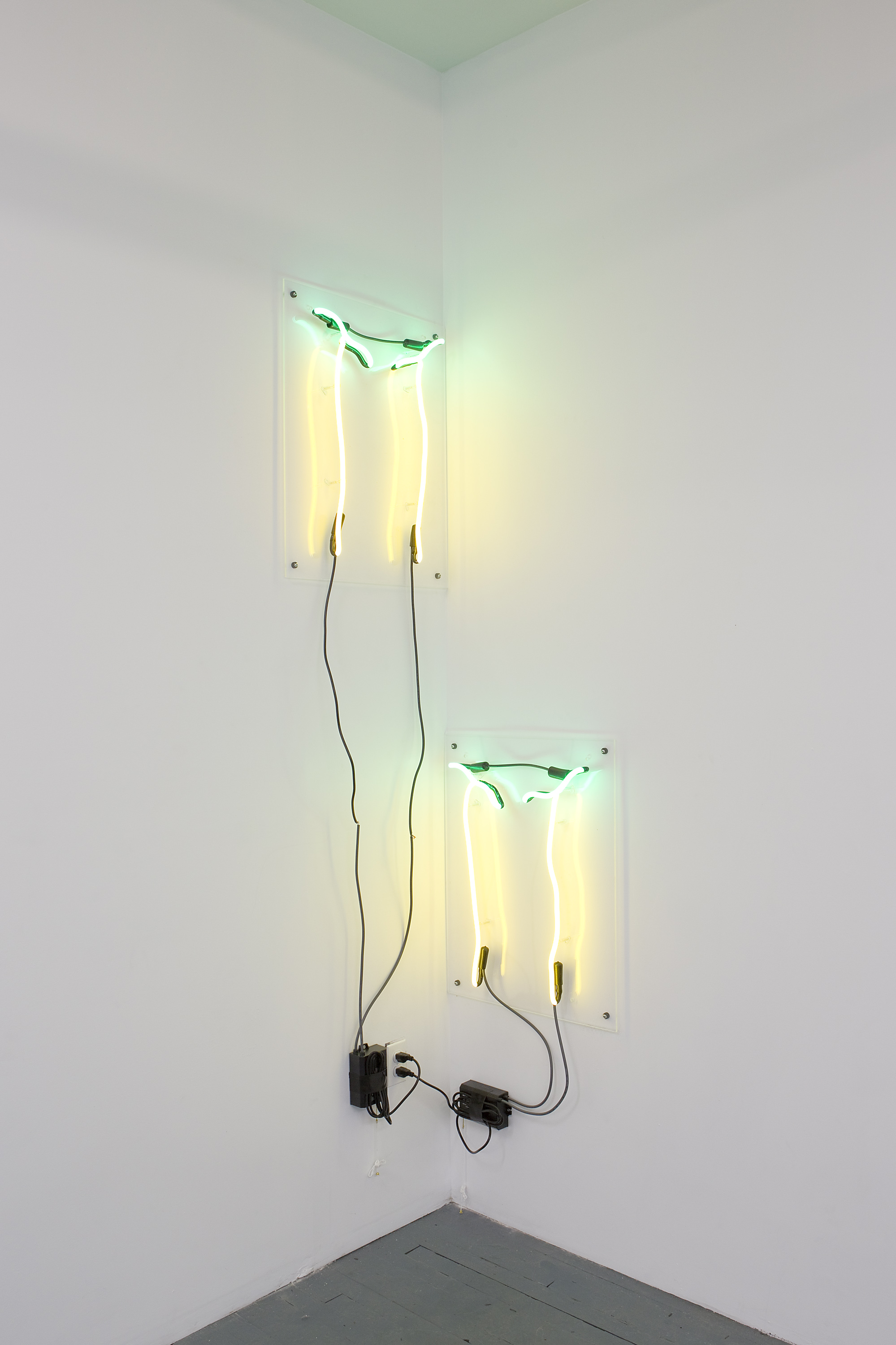 LINK to Checklist
LINK to Press Release

Deli Gallery is pleased to announce Colonial Beach by Alex Nguyen-Vo. The exhibition is the artist's second solo show with the gallery and contains new paintings and sculptures made this year.

Nguyen-Vo creates large-scale paintings which not only depict the familiar vacation scenes of leisure in an exotic locale, but also candid, private, and uncomfortable moments hidden from the public gaze. In the lush painting Stacy Poses Like An Odalisque For The Resort Photographer (2016), the tender act of the figure revealing herself for a portrait on a picturesque bluff is juxtaposed against a group of native figures in the beach's background. Small-scale renderings of the landscape and seascape act as small windows into the native surroundings. Also on view are two neon sculptures, which seek to bridge the gap between the exhibition space and the setting depicted in the paintings.

Sourcing images from online tourism blogs and forums, Nguyen-Vo builds a composite view of a fictional nudist resort. Rendered in thick, expressionistic strokes, the paintings form compositions reminiscent of Post-Impressionist masters. By employing a style favored by the 20th century French colonizers and the present day souvenir craft-painters of Vietnam, Nguyen-Vo examines the instability between the production of leisure culture and the tourist's desire for authenticity with the post-colonial landscape of Southeast Asia.

By drawing this tension between the figures rendered and the landscape, Nguyen-Vo poses questions around modern tourism and the leisure class of the Western world. Colonial Beach explores how modern peoples seek reality in other periods and cultures, but ultimately reaffirm the alienation they feel from their own.

Alex Nguyen-Vo was born in Houston, Texas in 1986. He received his MFA from UPenn in 2013 and his BFA from UHouston in 2008. He has held solo exhibitions at Fjord in Philadelphia, Deli Gallery, and Hidrante in San Juan, Puerto Rico. He has been in group exhibitions in Berlin, Beverlys NYC, and Julius Ceasar Gallery in Chicago, IL. He currently lives and works in Philadelphia.