Camilla Engström "Faces"
November 11 through December 4, 2016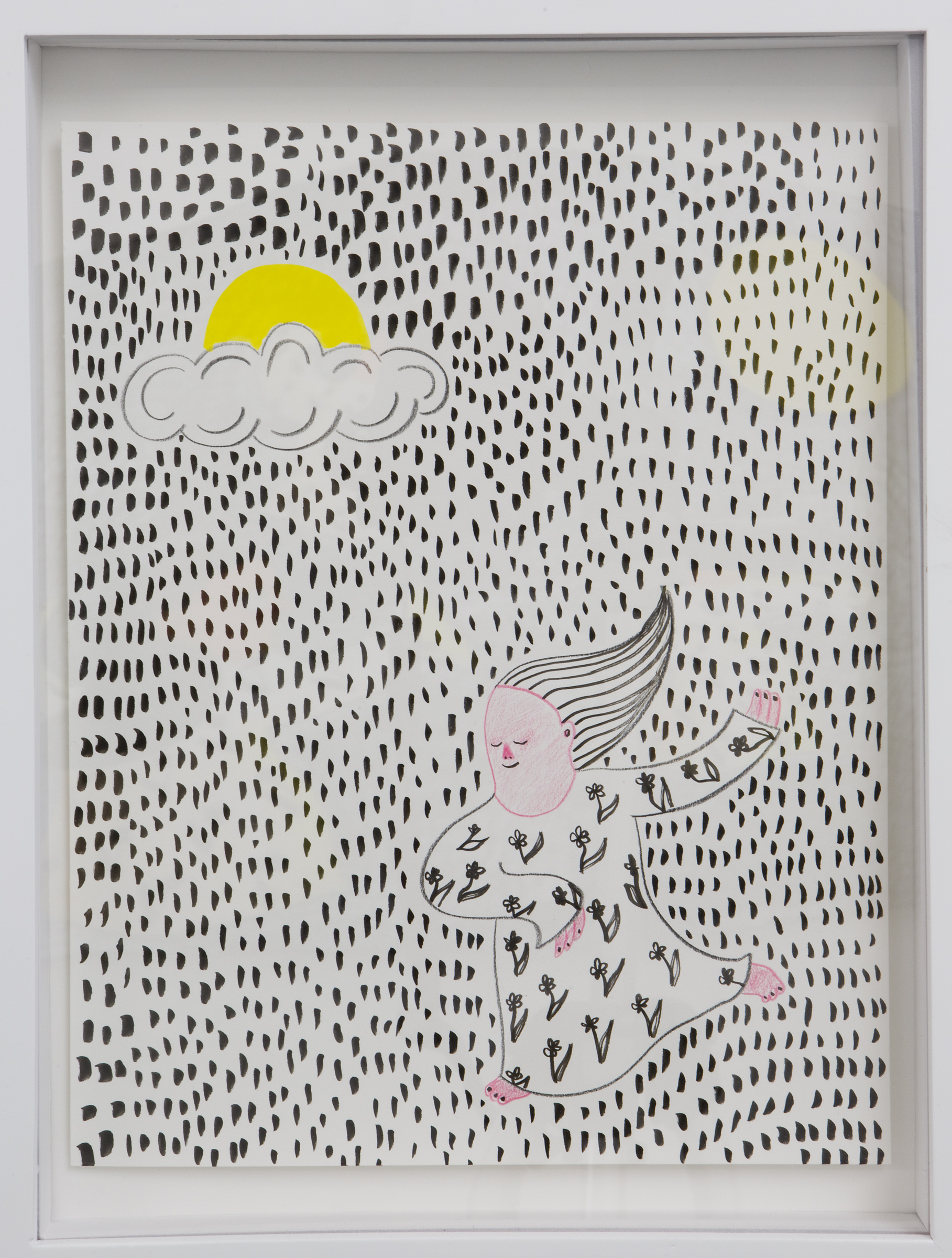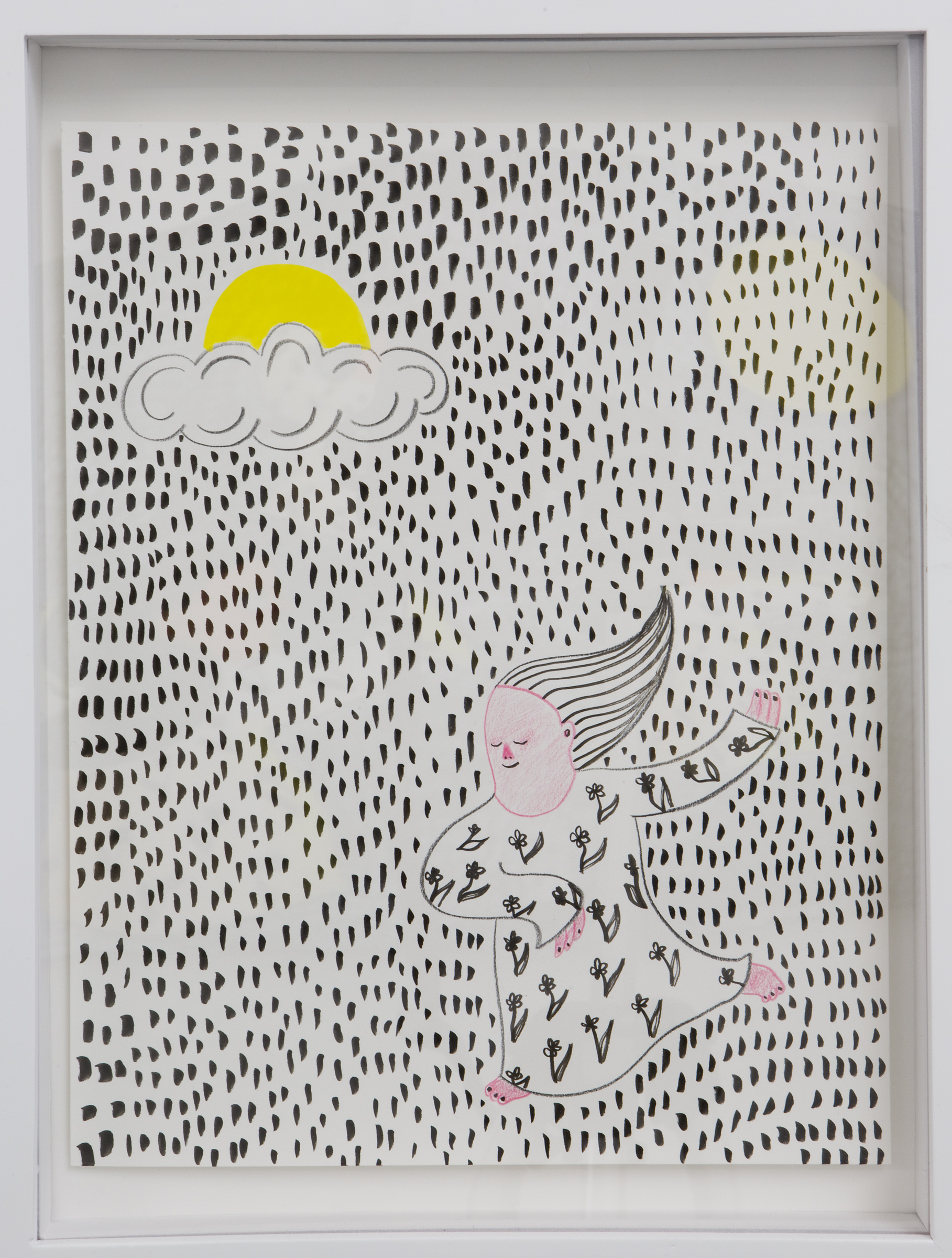 LINK to Checklist
LINK to Press Release

Deli Gallery is pleased to announce Faces by Camilla Engström. The exhibition, the artist's first solo show, contains over eighteen works all made this year and never before shown.
The artist's practice centers itself around a cartoon figure named Husa, Swedish for "housemaid". The gender-morphing, plump character was created to function not only as an extension of the artist, but also an alter ego and a representation of one's psychological state. Previous depictions of Husa have shown her nude, unashamed, mischievous, and self-indulgent.
In Faces, Engström covers Husa for the first time in patterned, floral clothing often within surreal landscapes textured with playful, atmospheric brushstrokes. Figures are frequently depicted with eyes closed and in groups, conjuring a state of meditation or self-examination. In the central painting Floating Dress, an empty garment is rendered weightless and in motion upwards towards a bright, flat sun conveying a moment of transition or metamorphosis.
Also installed throughout the exhibition are clay sculptures depicting masks and painted fingers. These new works seek to bridge the gap between the space rendered in the paintings and the physical environment of the gallery.