Matthew Leifheit
Fire Island Night
October 26 - December 2, 2018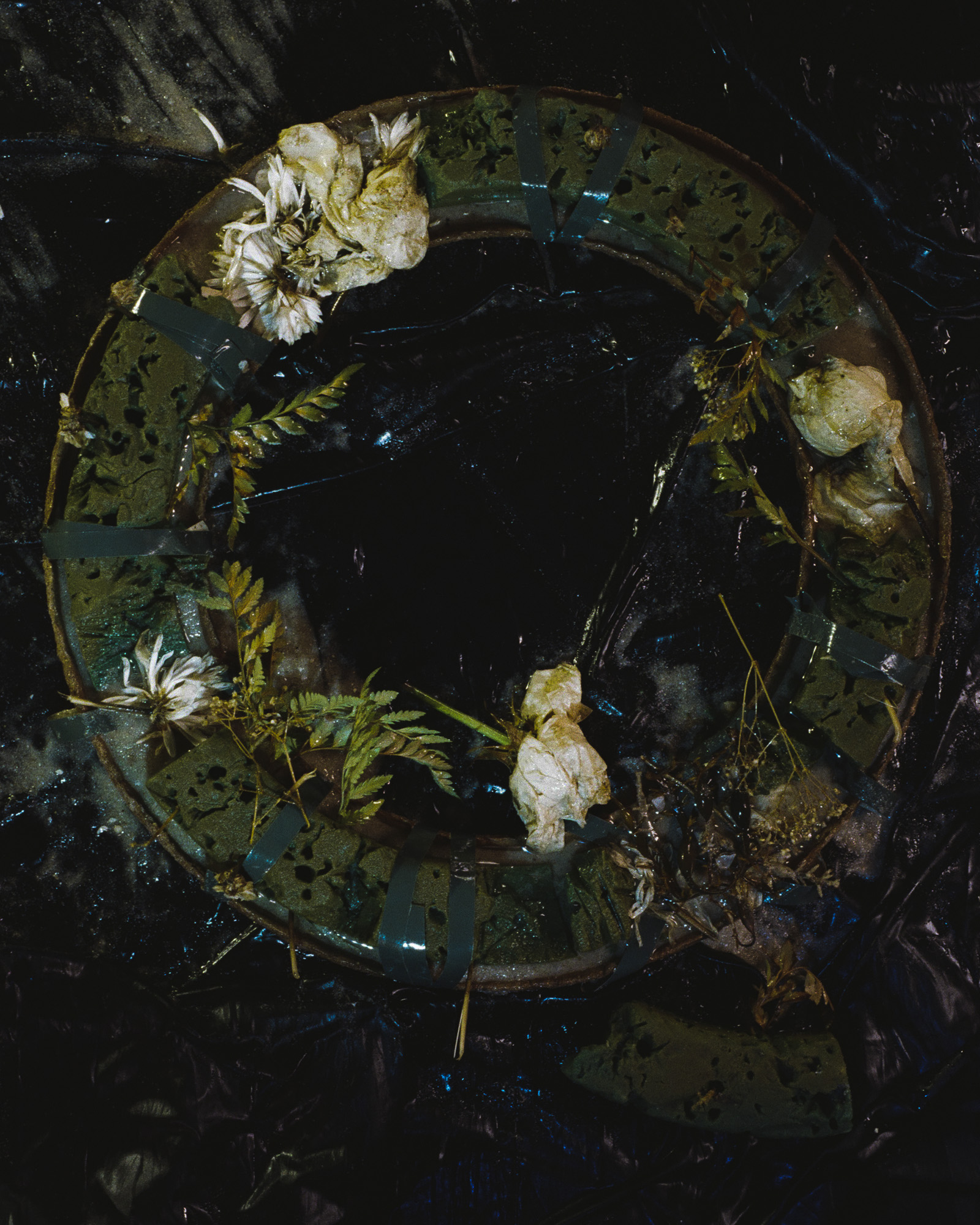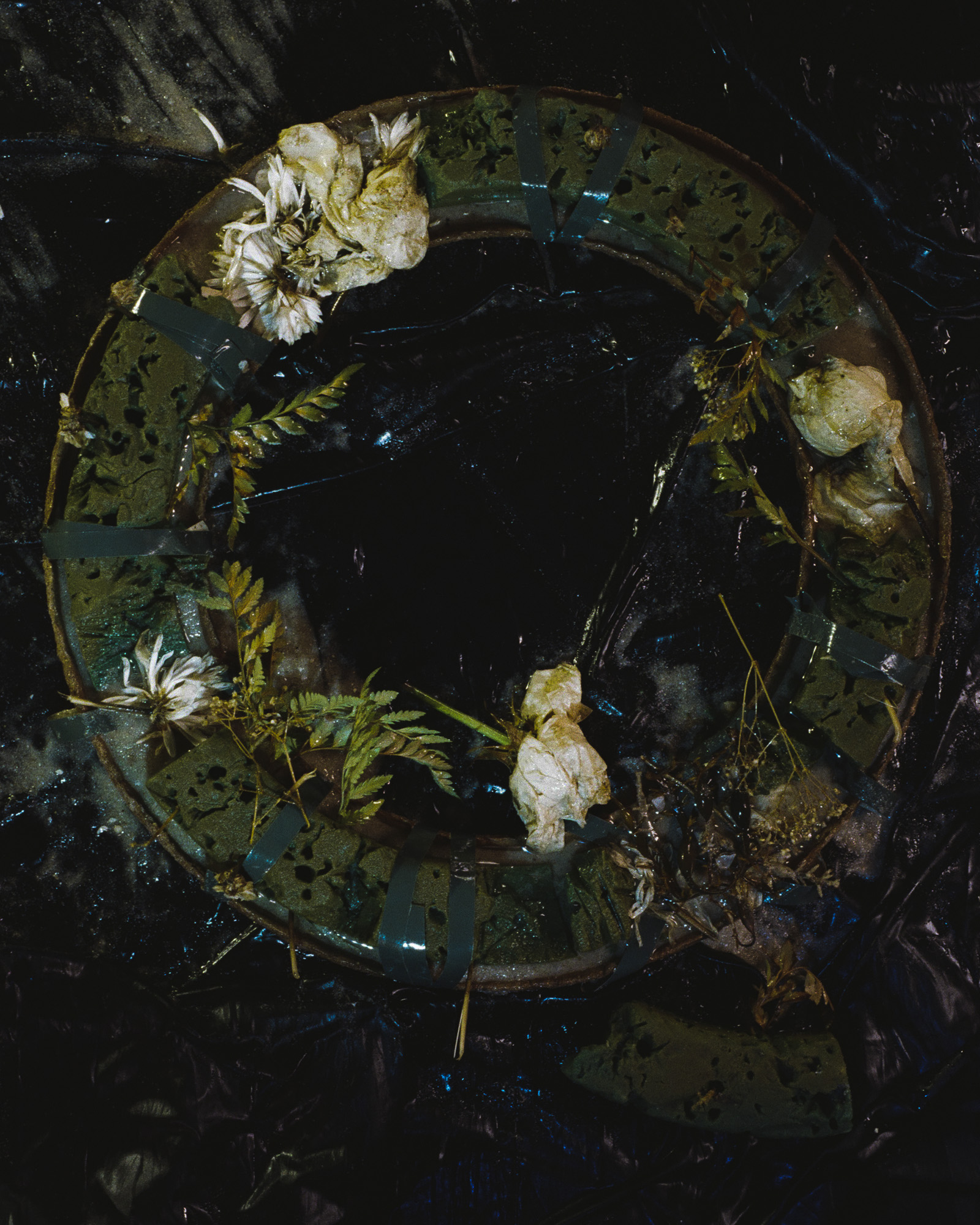 Fire Island, Edmund White writes, is a place of rituals, where dinners, tea-dances and sex parties rhyme in the 'imagination with the rituals of medieval Japan or Versailles'. This composite sensibility, of the past rhyming with the present, of anarchy blended with grandeur, is manifest in Matthew Leifheit's photo series Fire Island Night. In the Belvedere Guest House in Cherry Grove, a male-only and clothes-optional hotel, intimate scenes play out amidst the faded glamour of gaudy interiors. A nude model, classical and twink-like, reclines on a bed beneath a chandelier; elsewhere, a nude with his back to the camera uncannily meets our gaze in the reflection of a mirror. Out on the balcony older guests congregate like gatekeepers standing amidst the ornate matter of their culture.
In a different Cherry Grove palace, fire meets its symbolic opposite, Leifheit's dispatches from the dance-floor of The Ice Palace Nightclub. Go-go dancers under red stage lights blur into luminescent shadows like burning men in rouged silhouette. Out in the Meat Rack, a wooded cruising area, bodies fuse and gel in sudden and improvised formations; a confluence of twigs and flesh, water and semen, even blood. These images light upon rough Dionysian acts in theatrical darkness, an ensemble of gay sex and garlands.
Although no single area of Fire Island can account for its multiplicity, the beach offers a distinct reflective space for taking stock of this infernal paradise. It is there that the narrator of Andrew Holleran's iconic 1978 novel "Dancer from the Dance" sat to recall the blur of faces and parties, past denizens of a place where 'death and desire' are inextricably linked, in a passage eerily prescient of the HIV/AIDS epidemic that began to ravage the island community just a few years later. Leifheit captures this funereal quality, photographing the death site of Margaret Fuller, one of a number of notable fatalities, but also, in another image, the attendant notes of hope and solidarity. In Wave (Hudson and MeHow), (2018), two figures embrace in the surf of a wave, like the 'two boys together clinging' in Walt Whitman's utopian vision of America's queer future. Captured amongst the waters and sands of a place that has long provided refuge from the oppressive, it is an image of intimacy that feels true to the island's word; an image, simply, of fighting fire with fire.
-Jack Parlett, 2018
Matthew Leifheit is a Brooklyn-based photographer who holds a BFA from the Rhode Island School of Design and an MFA from the Yale School of Art, where he was awarded the Richard Benson Prize in 2017. He is Editor-in-Chief of MATTE Magazine, an independent journal of emerging photography founded in 2010 that recently released its 47th issue. Leifheit's photographs and publications have been exhibited internationally and are held in public collections including the Foam Museum, International Center of Photography, the Museum of Modern Art Library and Yale's Beinecke Rare Book & Manuscript Library. His photographs have appeared in The New York Times, The New Yorker, TIME, VICE, and the Yale Daily News.