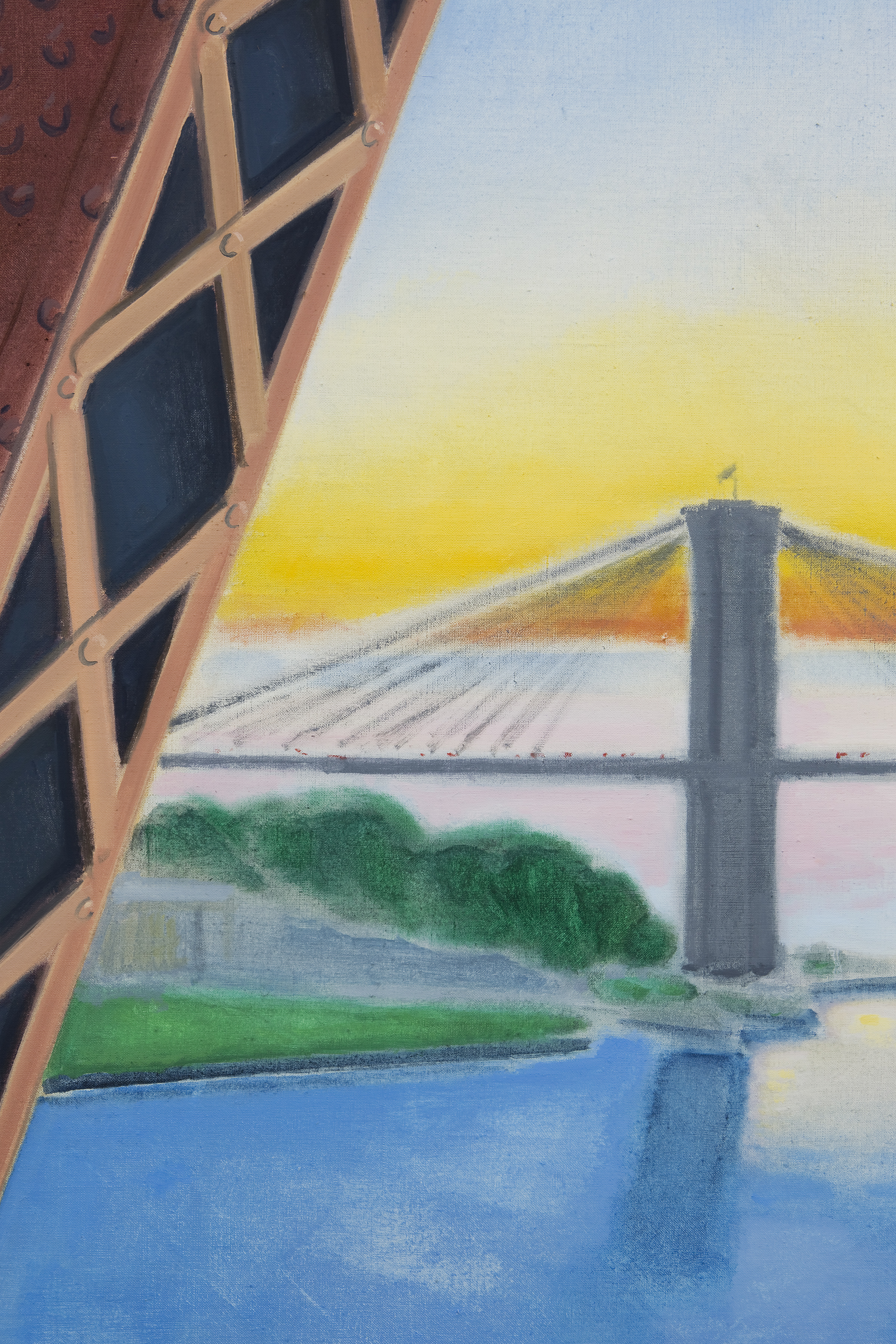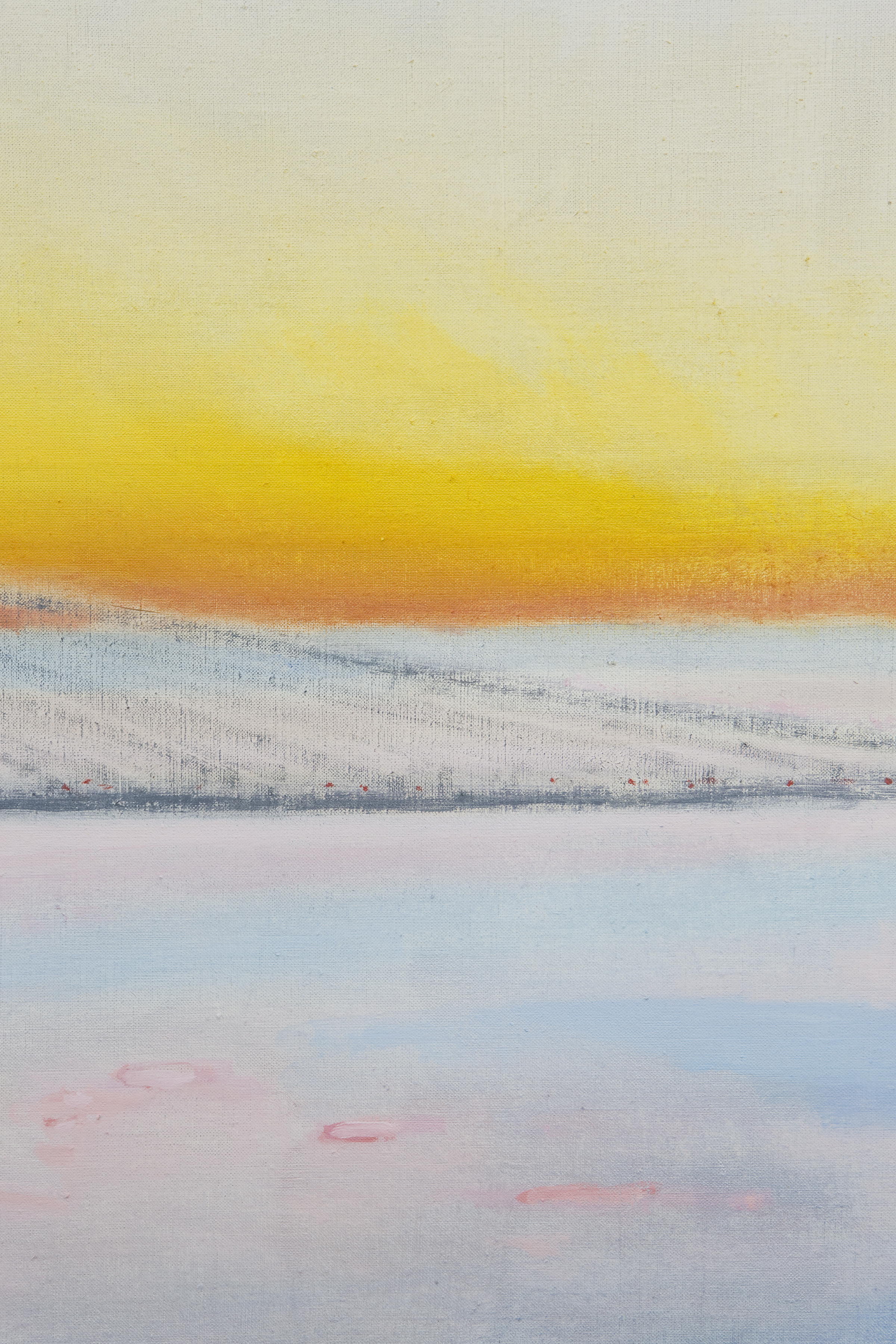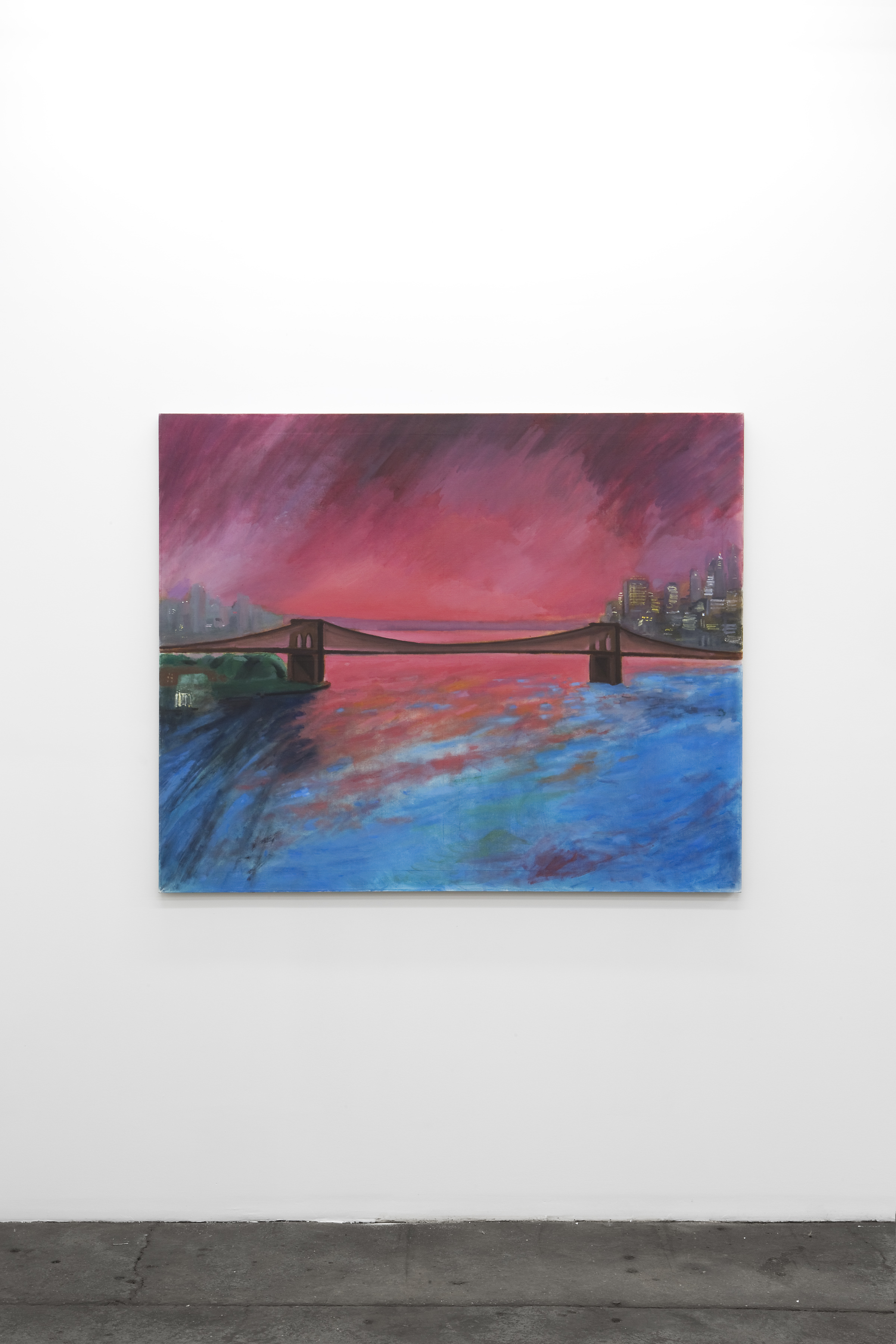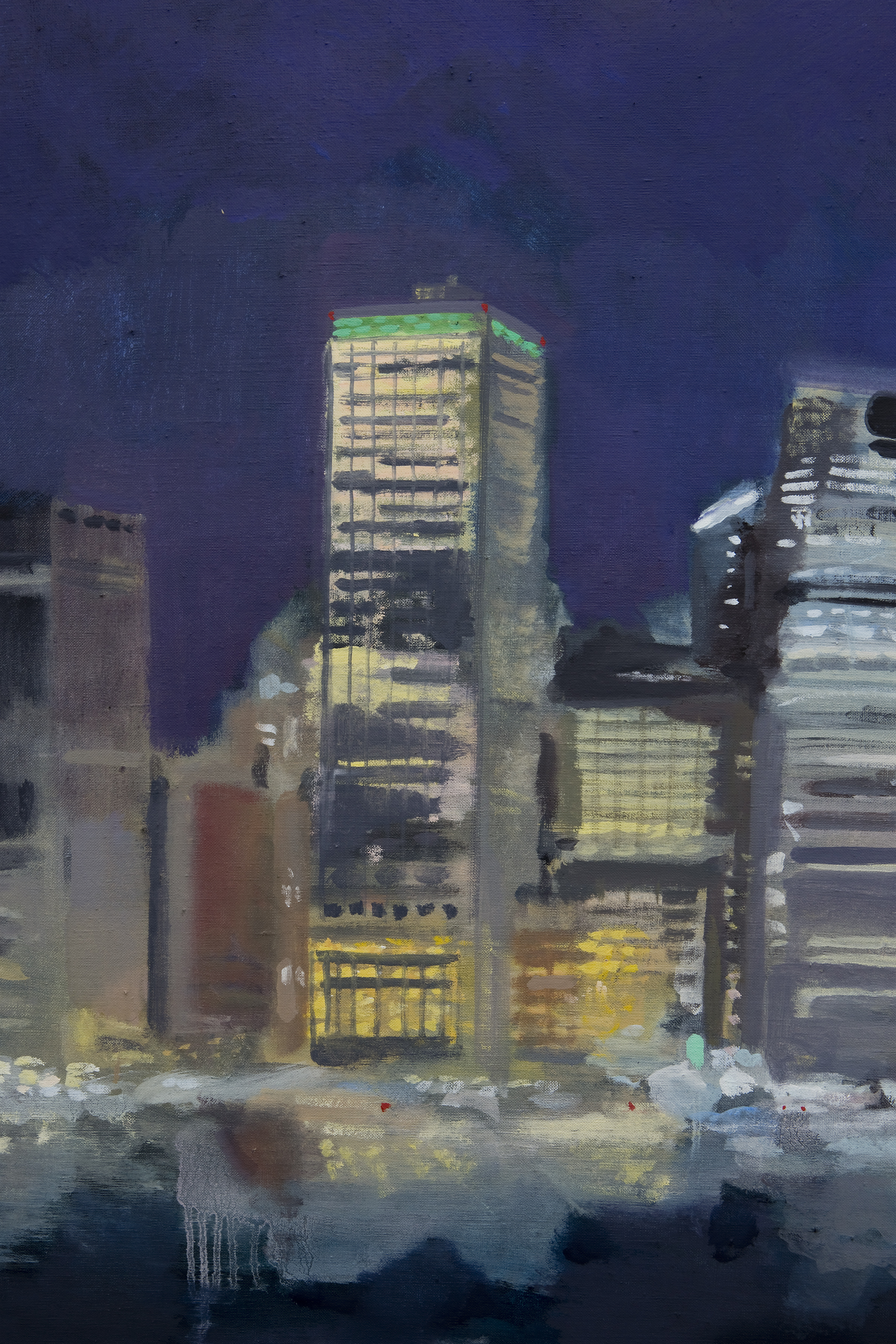 Paul Metrinko
New Yorker
Opening Reception: Friday, May 17th from 7 to 10pm
May 17- June 23, 2019

Deli Gallery is pleased to present New Yorker, Paul Metrinko's second solo exhibition with the gallery. Marking a departure from his last body of work depicting scenes of the California coast, for these new paintings, Metrinko applies his unique ways of seeing and his understanding of color to render sublime landscapes of New York City.

Trained in traditional plein air style, Metrinko ultimately defies this technique with gentle washes of oil paint that build upon the canvas to yield deeply expressive and saturated hues vibrating as we move through his daily commute. Metrinko's interest in the tension between land, air, and water remains as the horizon line—a view not uncommon but easily overlooked—becomes a focal point for many of the works in the exhibition.

The artist is an observer, painting from memory; he eliminates the crowded streets, the hordes of commuters, the noise, the smells, presenting views of New York that would otherwise be difficult to imagine. In Neon City, an illuminated Lower Manhattan skyline is immersed between the chilling East and Hudson rivers and the warm vastness of a gradient sunset. In the large painting South View, Metrinko's energetic brushstrokes become evident, depicting a turbulent sky bleeding into the water under the long stretch of the Brooklyn Bridge. In the smaller works, Arverne By The Sea and Rockaway Beach, he brings the viewer to the edge of New York with desolate and seemingly endless coastal views. Also included in the exhibition are intimate paintings on ceramic slabs that Metrinko sees as extensions of paintings and drawings. In these, Metrinko uses the fast-drying quality of clay to work through his ideas and internalized imagery quickly.

Flitting through the city while continually gazing up towards the towering buildings or down at the dirty sidewalks, it is easy to forget our infatuation with New York. But in these works, Metrinko reminds us of why we are here and why we've stayed.

Paul Metrinko (b. 1986) received his BFA from Pennsylvania Academy of Fine Arts in 2011. He has exhibited nationally and internationally including a recent solo and group exhibitions at Transmitter (NY), Able Baker Contemporary (ME), Harbinger Projects (Iceland), Zero-Zero (LA), CSA Space (Vancouver), Steven Harvey Fine Art Projects (NY), Kunstraum LLC (NY), FOUR A.M. (NY), and Gallery Sensei (NY). He lives and works in New York City.